Bend Oregon Commercial Appliance repair, service, and installation serving Bend & all of Central Oregon.
Proudly Serving: Bend - Redmond - Prineville - Sisters - Tumalo - La Pine - Sunriver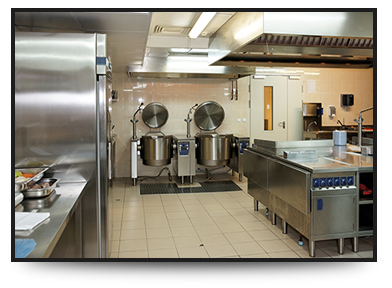 Whether you're looking to repair or service your commercial food service appliances, oven, fridge, fryer or more for your business, Superior Service is here to help! We are specialists in commercial refrigeration and appliance repair in the Bend area. We are fully licensed and our qualified technicians will provide you with outstanding services repairing any appliance of any brand you own, including commercial appliance parts that may require replacement. From microwaves to large ovens and refrigerators – there is nothing we can't get repaired!
Here are just some of the services we offer:
Commercial kitchen equipment
(commercial cooking equipment, all kinds and models of ovens, fryers, steamers, warmers, microwaves, fridges, freezers, etc.)
Washing equipment for commercial kitchen
(dishwashers, electronic dish dryers, garbage disposals, etc.)
Self-contained refrigeration units
Commercial mixers, coffee makers, and other small commercial appliances
At Superior Service, we are committed to serving your refrigeration needs as fast as possible while maintaining the highest level of quality workmanship. We also offer emergency same-day or next-day service to help get your business back up and running!
Call us today at 541-388-8839 or 541-548-9559!